Nordic Optical Telescope, La Palma, Canary Islands, Spain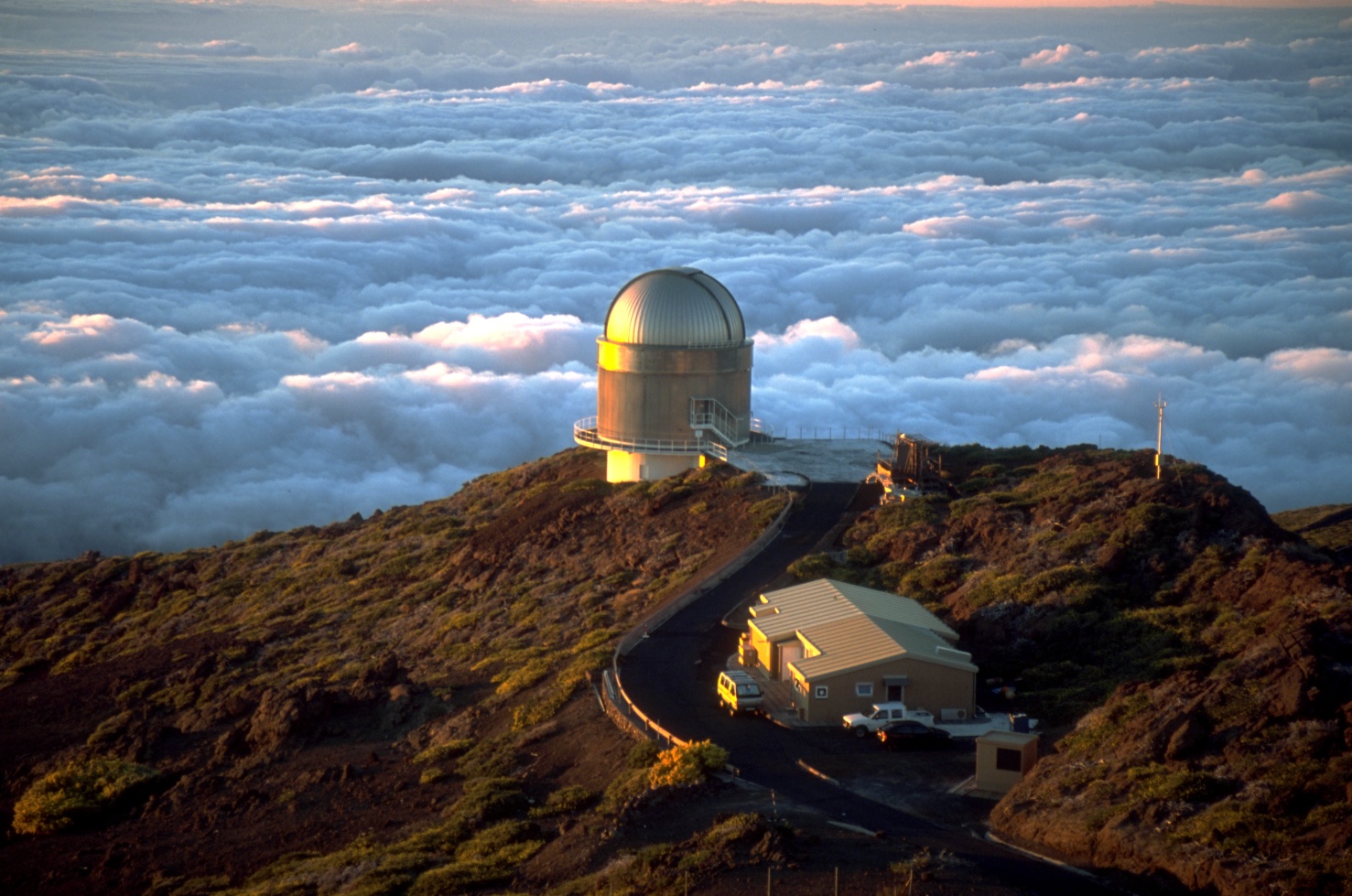 Credit: Robert "Bob" Tubbs
The Nordic Optical Telescope (NOT) is a 2.56 m telescope owned in collaboration by the University of Turku and Aarhus University, and operated jointly by Aarhus University, the University of Turku and the University of Oslo, representing Denmark, Finland and Norway, the University of Iceland and Stockholm University at the Observatorio del Roque de los Muchachos, La Palma, Spain. NOT has a staff of 13 astronomers, engineers, and administrative personnel. Over the past decade, NOT has been optimised for the studies of transient and variable sources. Beyond classical visitor and service mode observing, NOT offers an integrated system to define, schedule and execute monitoring (on time-scales of days, weeks or months), and Target-Of-Opportunity (ToO) observations in the form of automated observing scripts. For ToO observations, we are also developing a Rapid-Response Mode in which observations are started completely automatically within 90 sec of receiving a trigger. Also, a wide range of on- and off-site educational services is offered.
The work-horse instruments at NOT are an optical imager and low-resolution spectrograph (ALFOSC), a NIR imager and low-resolution spectrograph (NOTCam), and a fibre fed echelle spectrograph (FIES) which offers resolutions up to ~67,000, and is located in a separate building in a controlled environment, and provides a radial- velocity stability of ~4 m/s. A further upgrade of the spectrograph, with the aim of improving the radial velocity stability to ~1 m/s, is in progress. Also, a spectro-polarimetry mode is planned to be implemented in the future.
Through an agreement with the Niels Bohr Institute in Copenhagen, Denmark, a new instrument, the NOT Transient Explorer (NTE), is being developed that will simultaneously provide optical and NIR capabilities. The concept for the NTE is derived from the highly successful X-Shooter spectrograph on the VLT, but will also include both optical and NIR imaging. The spectrograph of the NTE will have a single slit, providing a spectrum with a resolution of ~5000 split over two arms, covering the range from ~0.34 to ~2.2 micron.
Commissioning is foreseen in 2022. The NTE will be mounted permanently, and together with the fiber-fed Echelle spectrograph, the NOT will provide a highly versatile set of instrumentation, which is effectively available at all time, allowing for flexible and optimal scheduling of observations for stationary, variable and transient sources.
Results from NOT are published in the main astronomical journals, with
~100 refereed papers published per year based on NOT observations (see http://www.not.iac.es/news/publications/).
ChETEC-INFRA collection dates and user times:
Contact information:
Country of installation:
Spain
everyone whose affiliation is outside of Spain can apply for TNA at IFIN-HH
Key information at a glance:
Presentation of TNA to NOT given at the ChETEC-INFRA kick-off meeting (May 4, 2021):
Quantity of access to be provided:
Website:
Infrastructures for Transnational Access (TNA)