24 students from schools of the national Excellence School Network MINT-EC conducted research on astrophysics at the TUD Dresden University of Technology from October 23 to 26, 2023. For four days, they worked together with scientists from the Institute for Nuclear and Particle Physics of TU Dresden and from the DeltaX School Lab at the Helmholtz Center Dresden-Rossendorf (HZDR) on the physics of stars. During the camp, participants experienced how new scientific insights into the origin and development of the fascinating celestial bodies made of gas and plasma are gained in the laboratory or at the telescope.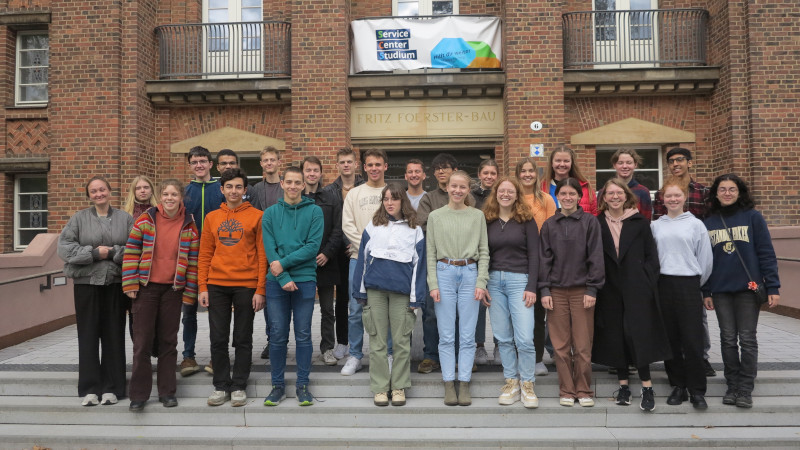 The participants of the camp visited the Dresden underground laboratory "Felsenkeller" and learned how accelerators are used to investigate what happens inside stars. In the ChETEC-INFRA Masterclass on Astrophysics, led by Hannes Nitsche, a PhD students from TUD, they were introduced to nuclear reactions, their connection with the evolution of stars and the formation and abundance of chemical elements. By using a Stellar Analysis Pipeline tool called webSME, students analyzed spectra from stars, determined stellar parameter and measured elemental abundances.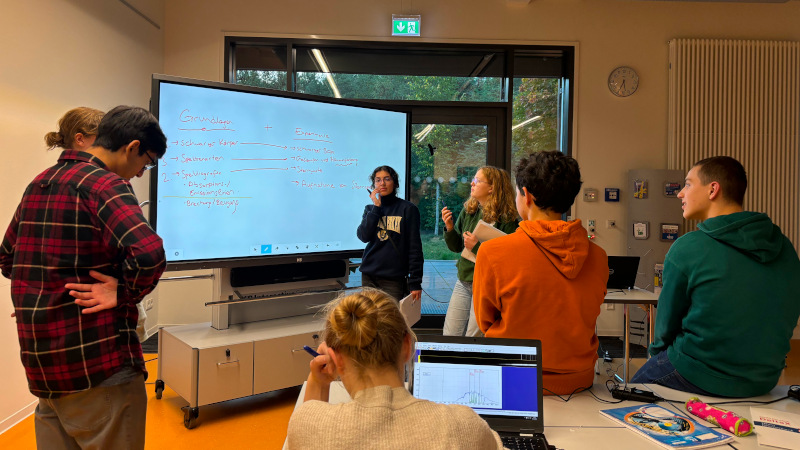 In the DeltaX School Laboratory, students were able to conduct experiments on light absorption and emission. They also visited the Dresden-Gönnsdorf observatory. The camp concluded with presentations from high school students with results of their gained knowledge and own analysis work.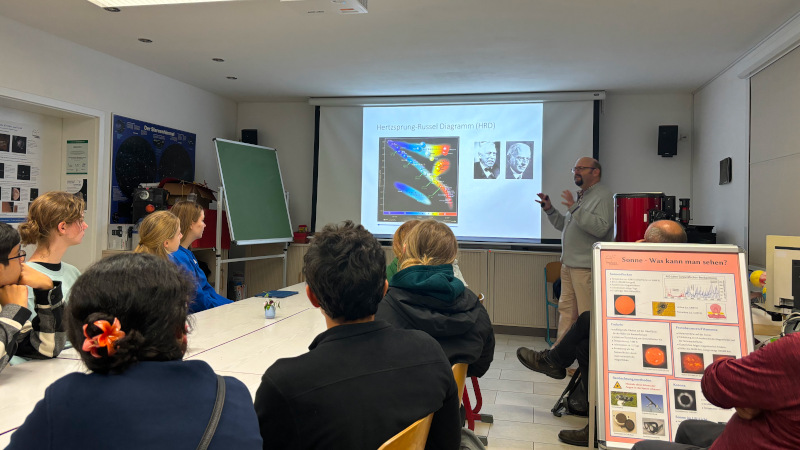 The participants of the Camp on Astrophysics were selected from 120 applications from all over the world. They traveled from far away for the camp and took many hours of train ride. Two young people from the German School Istanbul came to Dresden accompanied by their teacher to participate in the astrophysics camp. There was also a student from the German International School Washington, who is very interested in astrophysics and therefore chose this camp out of the many exciting camps all over Germany.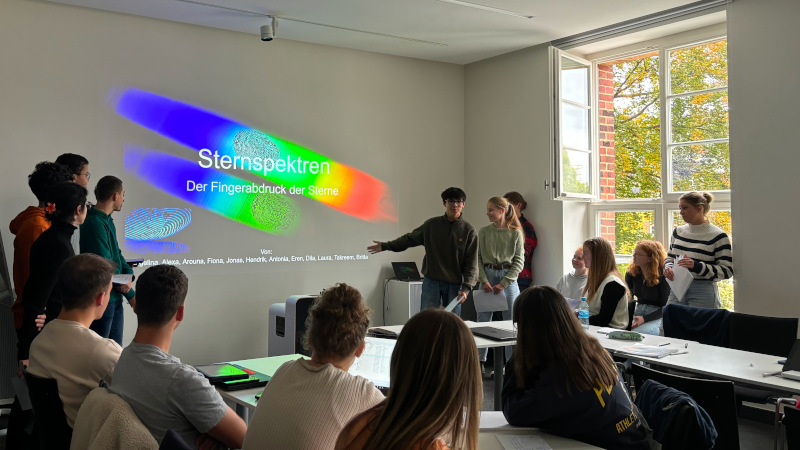 The MINT-EC Camp was funded by ChETEC-INFRA.